Shopping for an engagement ring is a milestone in a relationship as it signifies that you're more than ready to spend the rest of your life with your partner. Although surprise proposals are generally pleasant and exciting, you may not always like the ring your partner chooses for you, and this is important because you'll have to wear the ring for the rest of your life.
So, should you choose an engagement ring together with your partner?
Determining whether you should choose an engagement ring together or not boils down to a few important factors.
For starters, the first thing you must decide is whether or not you trust your partner to find a ring that matches your style and taste. If you believe that your partner knows your tastes like the back of their hand, let your partner make the best choice.
However, if the thought of your partner choosing the ring you're going to be wearing for the rest of your life gets you worried, nervous, and maybe a little terrified, then it's best to pick out an engagement ring together.
That being said, let's have a look at the various benefits of choosing an engagement ring together.
Less Stress
Many women have had their entire wedding planned in their heads ever since they were little girls. So, it probably doesn't come as a surprise that they have a clear idea about what their engagement ring should look like.
Shopping for an engagement ring with your partner will give you the chance to transform your dreams into reality instead of sitting and waiting in the hopes that your fiancé will get the ring right the first time.
Open Budget Discussions
Shopping for an engagement ring together allows you and your fiancé to discuss how much you both are willing to spend on an engagement ring. This helps you avoid underspending or overspending. Once you both fix a budget, you'll be free to discover all the alternatives within your set price as you shop together for this memorable memento.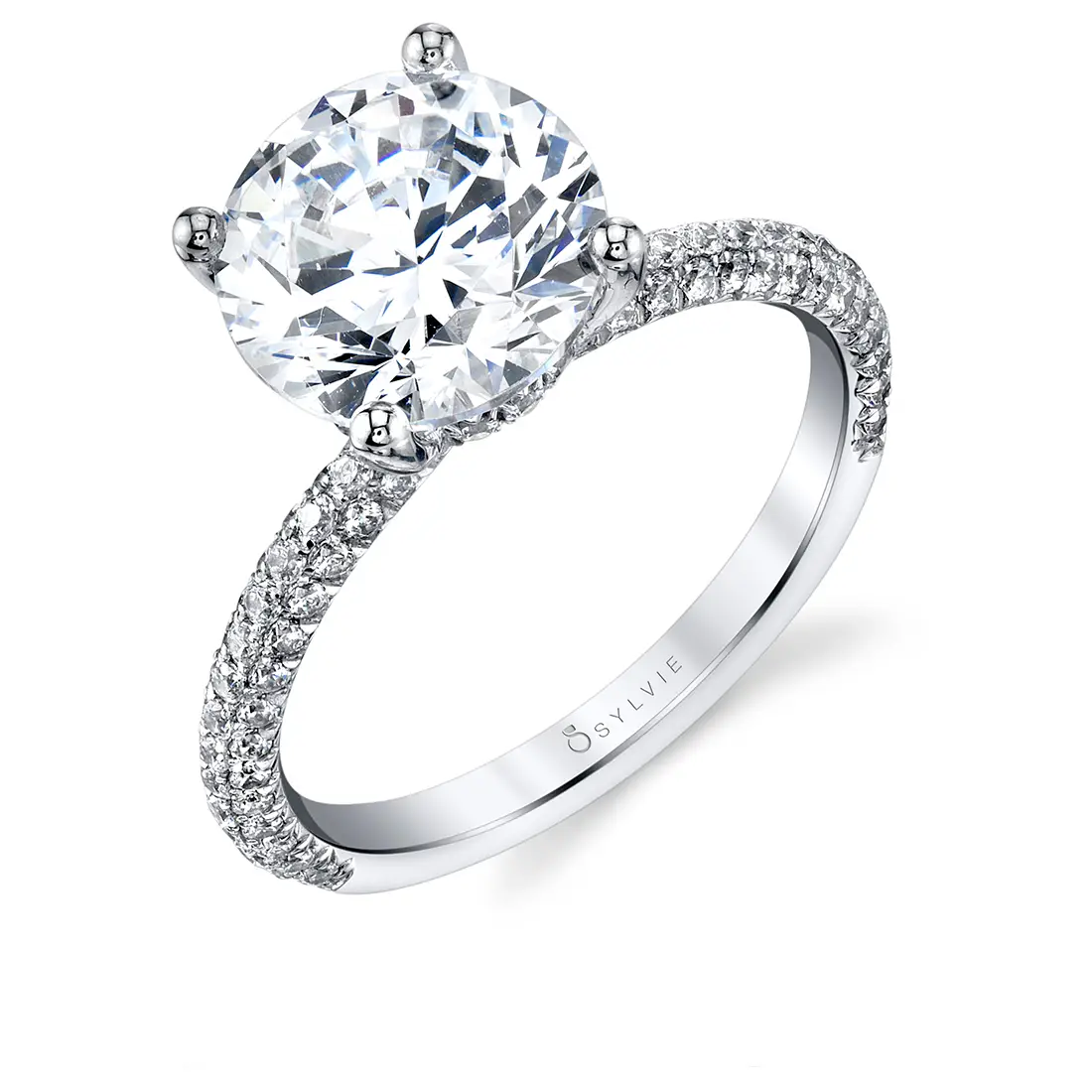 A Risk-Free Proposal
As great as surprise proposals are, they don't always turn out how you hope them to be. Shopping for engagement rings together takes the risk and uncertainty out of popping the question unexpectedly. Since the proposal is discussed beforehand, you and your partner have the opportunity to make sure that you are committed to one and another and are ready for the next step of your lives.
Perfect Fit
A ring must be just perfect for your finger. When it comes to surprise proposals, there's a high chance that your partner will be unsuccessful at securing the perfectly sized ring for your finger. When this happens, you will have to get your ring resized, which often results in some type of damage. Picking out an engagement ring together means that your Sylvie retailer will measure your finger to ensure that your ring fits correctly from the start.
Quality Time
Shopping for an engagement ring with your partner gives you both a great opportunity to have a fun time together. During this time, you can learn a lot more about one another, especially when it comes to the decision-making process.
Shopping for an engagement ring with your partner can be a great bonding experience for you two. So, put on a cute little dress and set off on making one of the biggest decisions of your life with your to-be fiancé.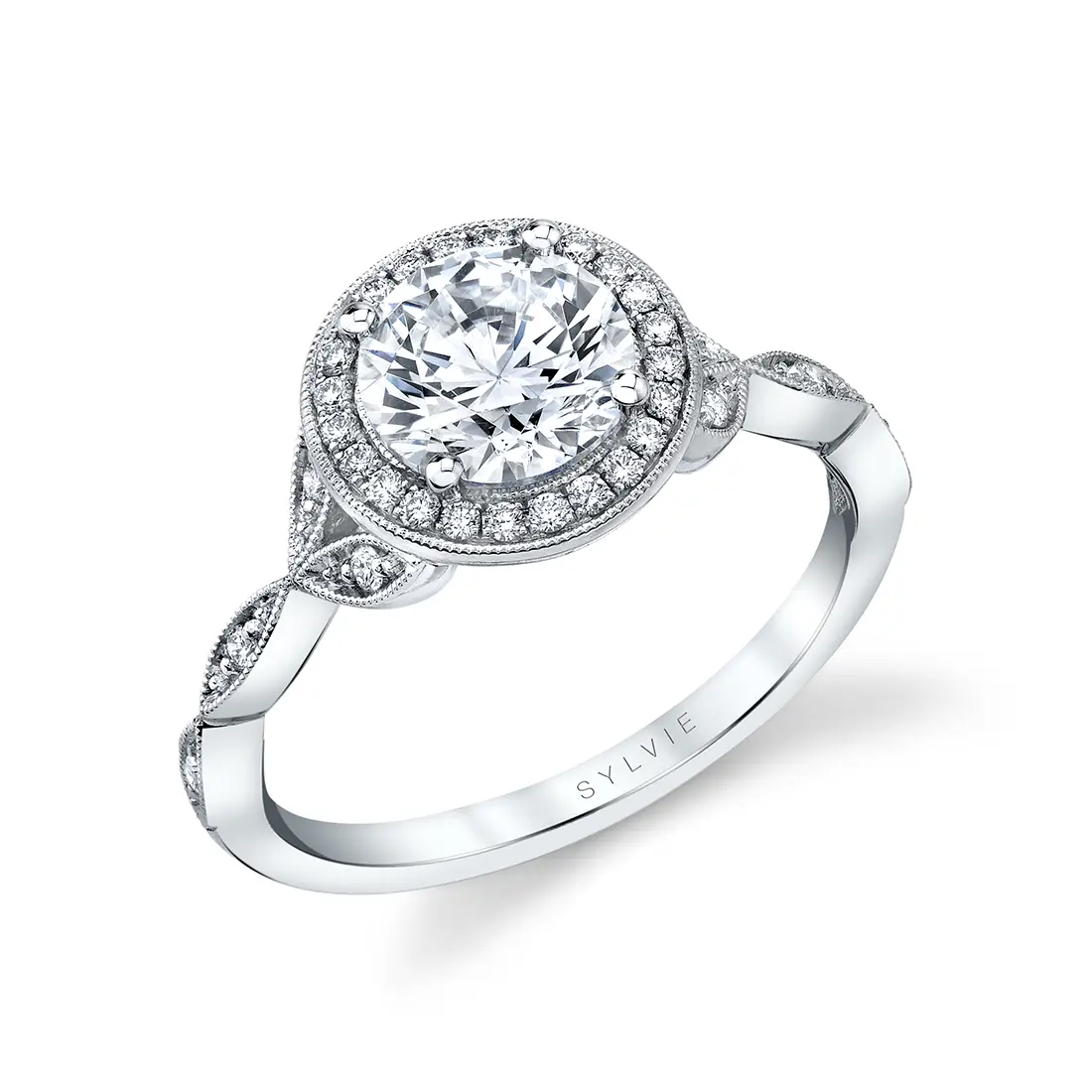 ---
To receive more information on finding the perfect diamond engagement ring, subscribe to our newsletter, or find a retailer near you using the Sylvie Jewelry store locator.
Looking for fashion trends, wedding inspiration, advice, engagement rings, and more? Follow us on Facebook, Twitter, Pinterest and Instagram!