SAY HELLO AND CONGRATULATIONS TO OUR SYLVIE BRIDE & GROOM BRIANNA & ALEX
HOW THEY MET
We met 3 years ago on a dating app. After a couple of dates, we became serious and shortly after fell in love. We got engaged on the 2 year anniversary of our first date in our living room and are getting married this July!
HOW DID YOU KNOW THEY WERE THE ONE?
I was a PESCATARIAN for about a year but CONSTANTLY craved chick-FIl-a. Alex would take me there no questions asked and would help me keep it a secret from my family and friends haha!
HOW DID HE PROPOSE?
Alex proposed on the 2 year anniversary of our first date. He covered our living room in rose petals and surprised me to come downstairs asking if I wanted to help make breakfast where I saw him smiling and waiting.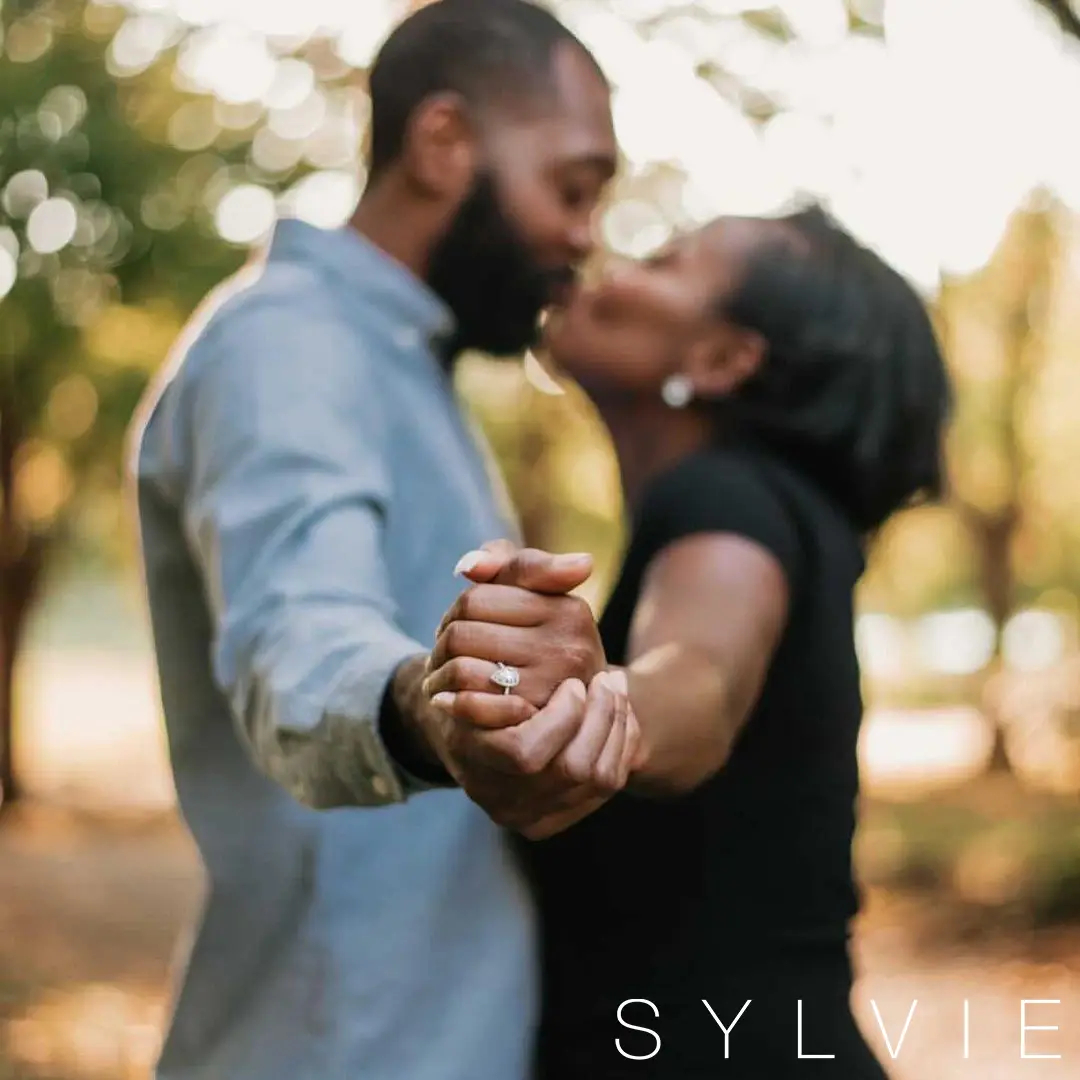 WHICH SYLVIE RING DID YOU CHOOSE?
Drew chose the Pear Shaped Halo Engagement Ring – Vivian, Style S1793
WHERE DID YOU BUY THE RING?
We bought our ring at Orr's Jewelers in Sewickley.
WHAT DO YOU LOVE MOST ABOUT YOUR RING?
"I love how much it shines and the quality of the diamonds!"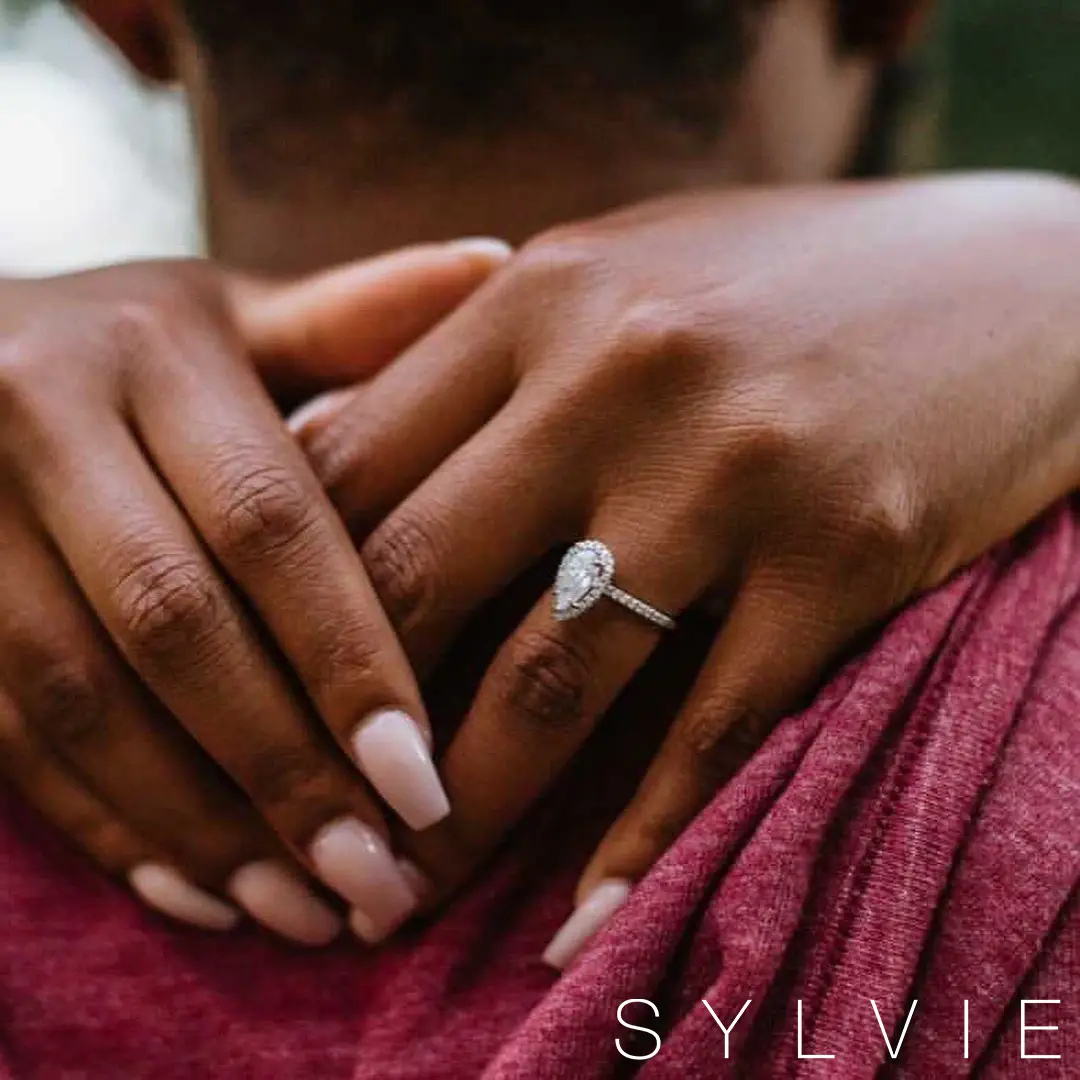 AS THE GROOM, WHAT DO YOU LOVE ABOUT YOUR SYLVIE BRIDE?
"I love my fiance's personality, she constantly looks out for me and makes me want to be better."
How sweet are they? Congrats to the beautiful couple!
______________________________________________________
Like this halo engagement ring style? Browse our collection of halo engagement rings by clicking here!
To receive more information on finding the perfect diamond engagement ring, subscribe to our newsletter, or find a retailer near you using the Sylvie Jewelry store locator.
Looking for fashion trends, wedding inspiration, advice, engagement rings, and more? Follow us on Facebook, Twitter, Pinterest and Instagram!