SAY HELLO AND CONGRATULATIONS TO OUR SYLVIE BRIDE REBECCA A. & ANDREW!
HOW THEY MET
We met at a local watering hole. We chatter across the bar every Sunday and became friends over six months. Finally, our favorite bartender encouraged him to ask me out!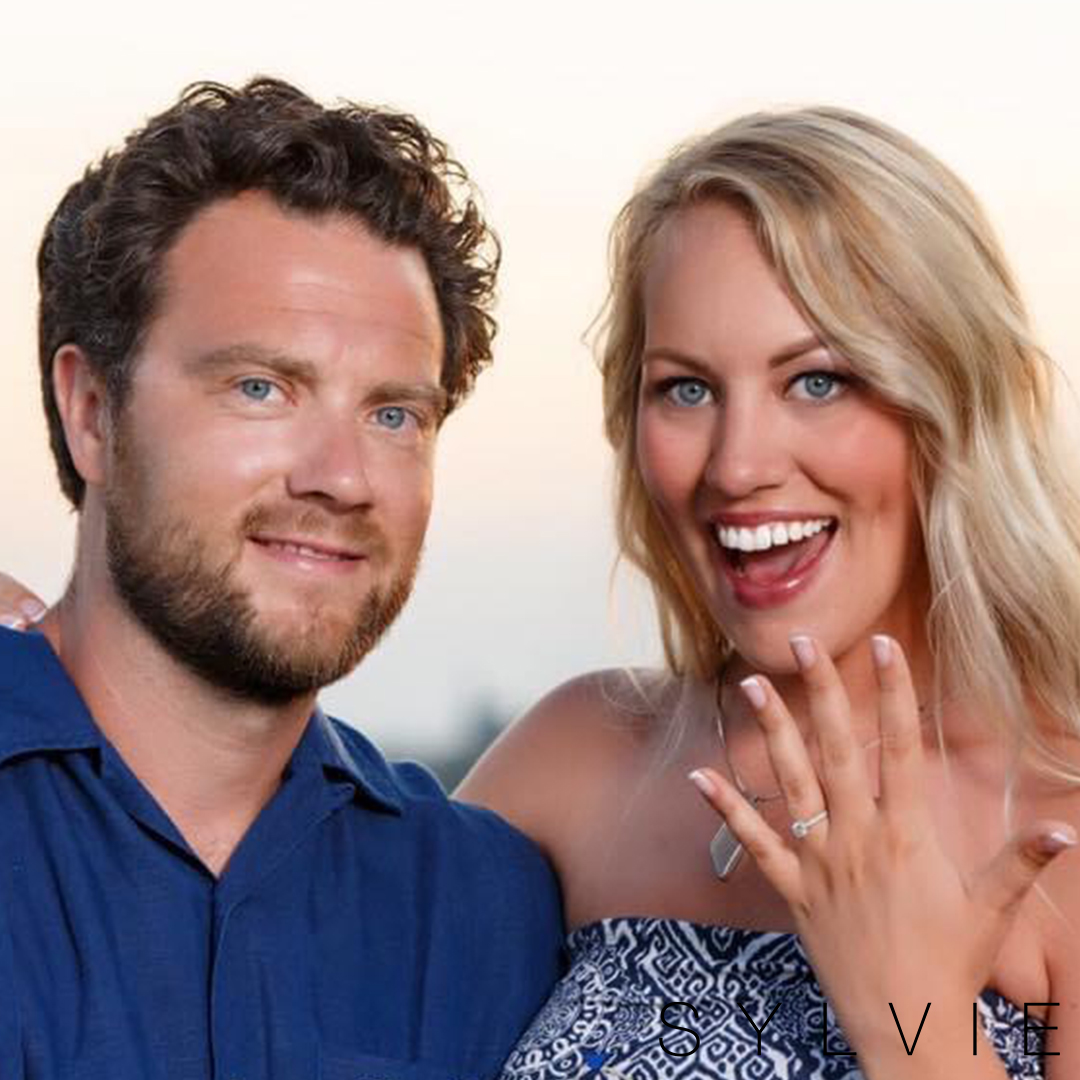 HOW DID HE PROPOSE?
After dating for five years, Andrew proposed on our beach during winter snow in January! Andrew knew I loved Sylvie and I was in awe with my engagement ring! He purchased it at Mallove Jewelers in Mystic, CT. we got our fur baby frenchie after the wedding! He is now the diamond of our eye!
WHY DID YOU CHOOSE A SYLVIE RING?
The sparkle and classic designs!
WHICH SYLVIE RING DID YOU CHOOSE?
Classic engagement ring – Adorlee S1093
WHERE DID YOU BUY THE RING?
We bought our ring at Malloves Jewelers in Mystic, CT.
WHAT DO YOU LOVE MOST ABOUT YOUR RING?
Classic style and intense sparkle!
AS A YES GIRL, WHAT DO YOU SAY "YES" TO IN LIFE?
Love, adventures, the beach, french bulldogs!