SAY HELLO AND CONGRATULATIONS TO OUR SYLVIE BRIDE & GROOM: Nina & Tom
HOW THEY MET
Tom and I met on our very first day of undergrad, as Tom's dorm room was right across the hallway from mine. The simplest way to put it is that everything has always come naturally for us; I never felt like I had to try to impress him, even in the early days. Tom is so caring, down-to-earth, hilarious, and smart (I know this because I've given him an IQ test – I'm a school psychologist). To know him is to love him. This coming April, Tom and I will have been together for 9 years. We were set to be married last June (2020) but made the difficult decision to postpone our wedding due to covid-19. We are so excited to finally make it official this coming June 2021 in new hope, Pennsylvania (fingers crossed)!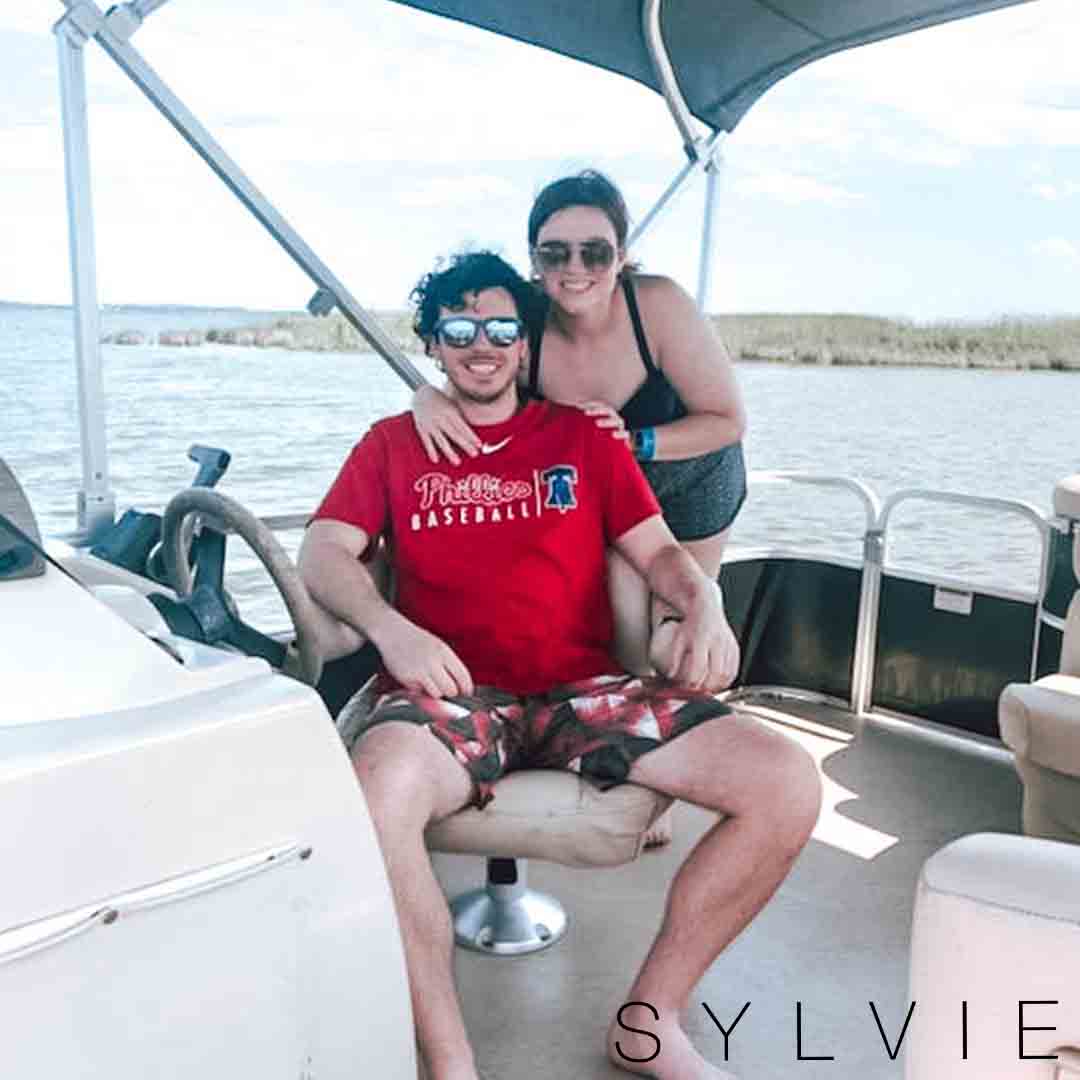 HOW DID YOU KNOW THEY WERE THE ONE?
I knew we would be together forever after we spent our first summer apart (back in 2012). Despite both working like crazy (and Tom working ungodly hours), we made time to talk by phone every single night and visit each other as often as possible.  It was clear from the start that we were both committed to making things work.
HOW DID HE PROPOSE?
Tom planned a special trip to Montréal to "celebrate passing my doctoral qualifying exams" (a major milestone in a ph.d. program) in October 2018. I have French-Canadian heritage and studied french all throughout college, so this was a very special trip for me. Tom proposed at the top of mount royal overlooking the city… in all its autumnal glory. It was a really beautiful day and a very special trip that I'll cherish forever.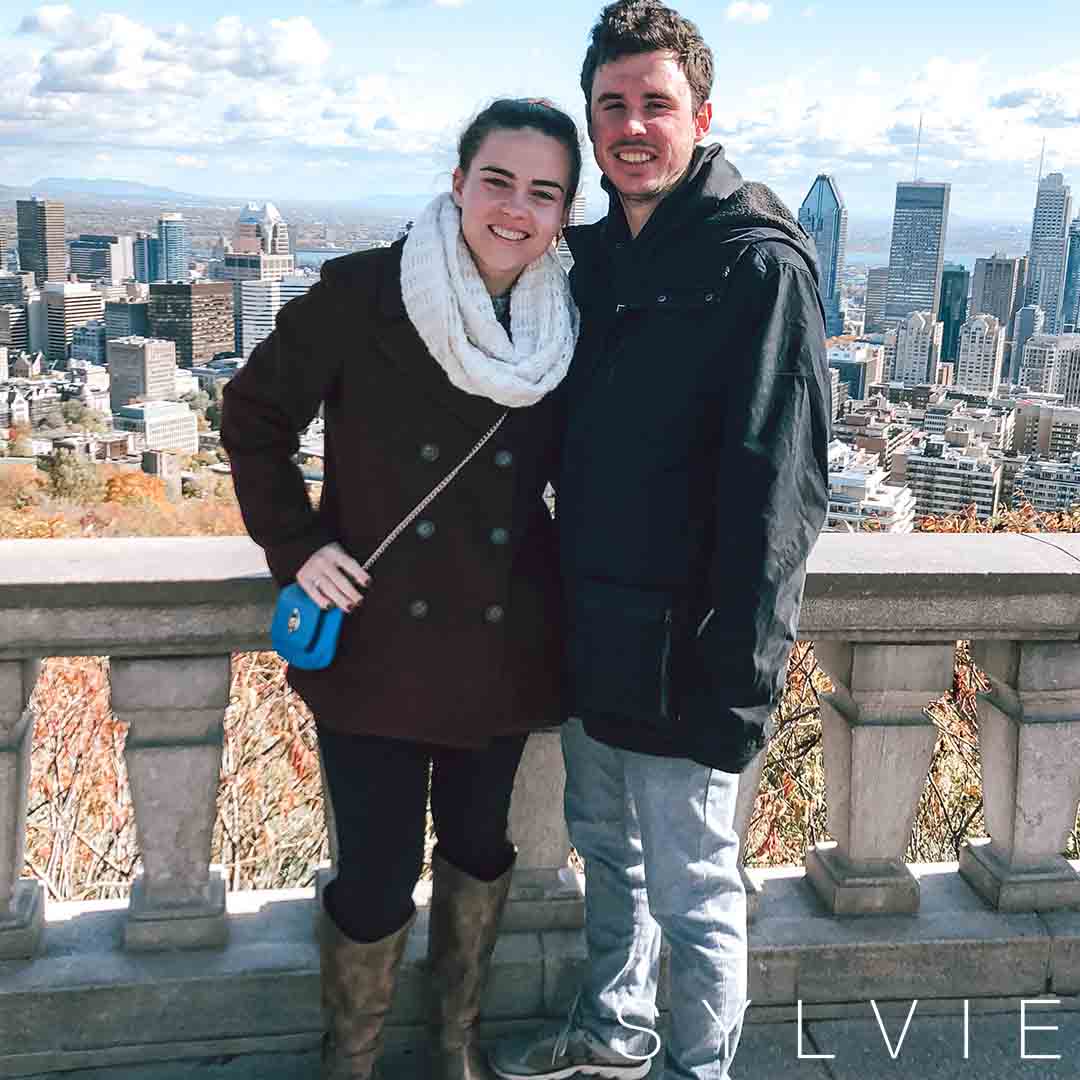 WHY DID YOU CHOOSE A SYLVIE RING?
I was looking for a vintage-style ring (with lots of little details!) that would fit my style. I also wanted something unique that wouldn't look like every other woman's engagement ring. I found all of that and more in the Sylvie Jewelry!
WHICH SYLVIE RING DID YOU CHOOSE?
I ended up choosing the "Chereen" vintage-inspired engagement ring (sku: s1389-rb) in white gold. The milgrain beading and accent diamonds are absolutely beautiful and highly unique. I get compliments all the time on this simple, yet highly detailed and romantic ring. We also bought the matching wedding band (sku: bs1389) and I can't wait to wear them both together!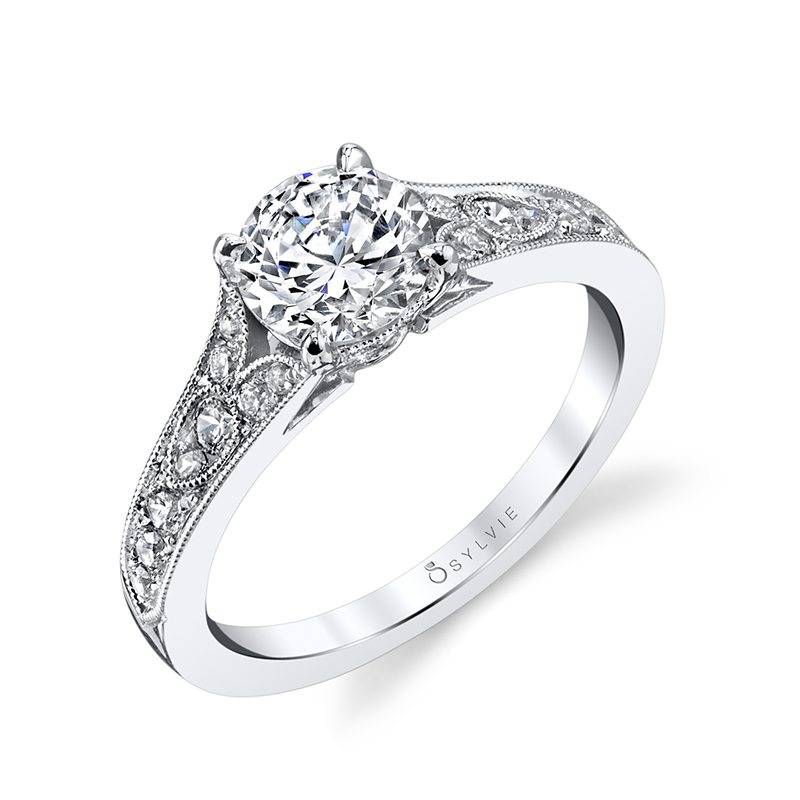 WHERE DID YOU BUY THE RING?
We purchased our rings at Mark's Jewelers near our hometown in Montgomeryville, PA. Everybody over at Mark's is truly awesome!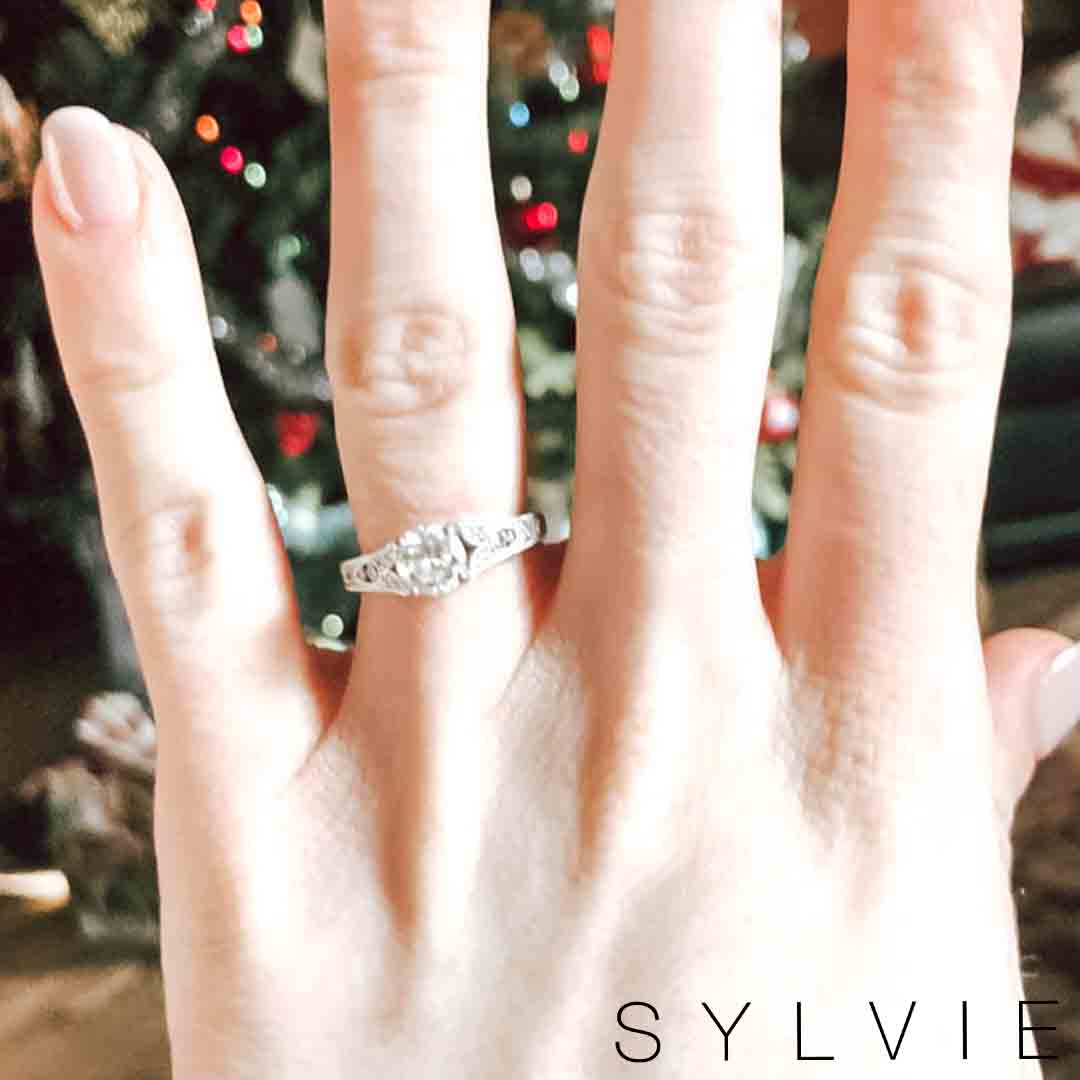 WHAT DO YOU LOVE MOST ABOUT YOUR RING?
Had I worked with a jeweler to design my ideal ring from scratch, the end product would have looked nearly identical to the Sylvie ring I have. Thankfully, I found Sylvie before having to do that! On a more practical note, it seems very durable/well-made. I don't have to worry about it snagging on something, the accent diamonds falling out, etc.
AS THE GROOM, WHAT DO YOU LOVE ABOUT YOUR SYLVIE BRIDE?
I LOVE EVERYTHING ABOUT HER. I love that we spend most of our time joking around and having fun… but she's for me on the bad days, too.
______________________________________________________
Like this vintage engagement ring style? Browse our collection of vintage rings by clicking here!
To receive more information on finding the perfect diamond engagement ring, subscribe to our newsletter, or find a retailer near you using the Sylvie Jewelry store locator.
Looking for fashion trends, wedding inspiration, advice, engagement rings and more? Follow us on Facebook, Twitter, Pinterest and Instagram!