Whether it's a token of your love, the celebration of finding a lifelong partner, or the joy of achieving a life goal, a solitaire diamond ring is an epitome of expressing your love and adoration. When it comes to seeing the class a single diamond exudes standing all by itself, we can conclude that less is definitely more.
There is a variety of solitaire diamond rings available in the market, which is great because you have many choices. However, this can be a problem sometimes since it becomes difficult to choose the perfect solitaire diamond for a certain occasion.
Consider the Cut
You probably know how important the 4Cs are when it comes to choosing a diamond. The first C of the lot to consider is the 'cut' of a diamond. The cut is basically the recognizable outline that enhances the natural brilliance of the stone. The quality of the cut is vital to enhancing and maintaining the beauty and brilliance of a diamond.
There is an entire Cut Grading System used to analyze the appearance, fire, brightness, and scintillation; factors that determine the luminosity of the diamond. According to this grading system, the cut of a diamond can be categorized as excellent, very good, good, fair, and poor. Round and square princess cut diamonds are among the most popular diamond cuts chosen for solitaire rings due to their classic clean lines and unmatched sparkle.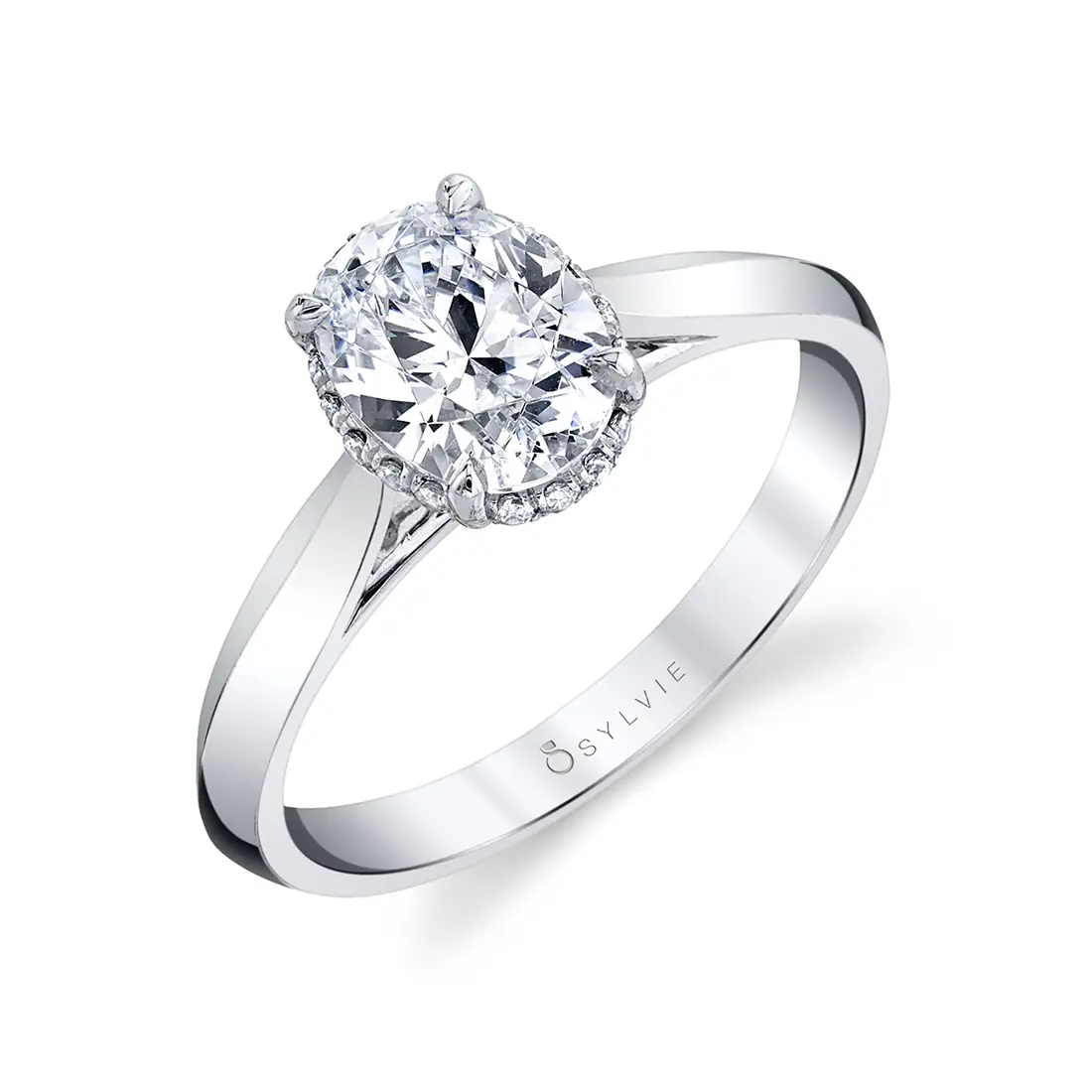 Color
Once you've finalized the perfect cut, choosing the color is the next step. Generally, colorless natural diamonds rank quite high on the grade scale due to the grey, brown, and slight yellow tints being completely invisible to the naked eye. There are only a very few million natural diamonds in the world that can be defined as 'colorless.'
Due to evolving trends and changing tastes, many people have also started opting for yellow diamonds. This is because they not only have a gorgeous luster but are also quite affordable in comparison to pink, orange, blue, and violet diamonds. If you don't want to follow the trends, a colorless, brilliant-cut solitaire diamond ring is a timeless choice.
Carat and Clarity
The clarity and number of the carats of a diamond will ultimately determine how much you will need to stretch your budget. The clarity of a diamond is defined by the appearance of the imperfections on the stone. Diamonds receive grading regarding their clarity. The most flawless diamond naturally fetches the highest price.
Choose a Setting
Bigger is not always better – at least when it comes to diamonds. There's no doubt that bigger diamonds look more costly, but they don't always look classy. A diamond placed in a big ring setting will not only be heavy for your finger but will also overwhelm it. Therefore, it is paramount to consider the right size and setting for your gorgeous stone. The most popular diamond settings include prong, bezel, halo, tension, and cathedral.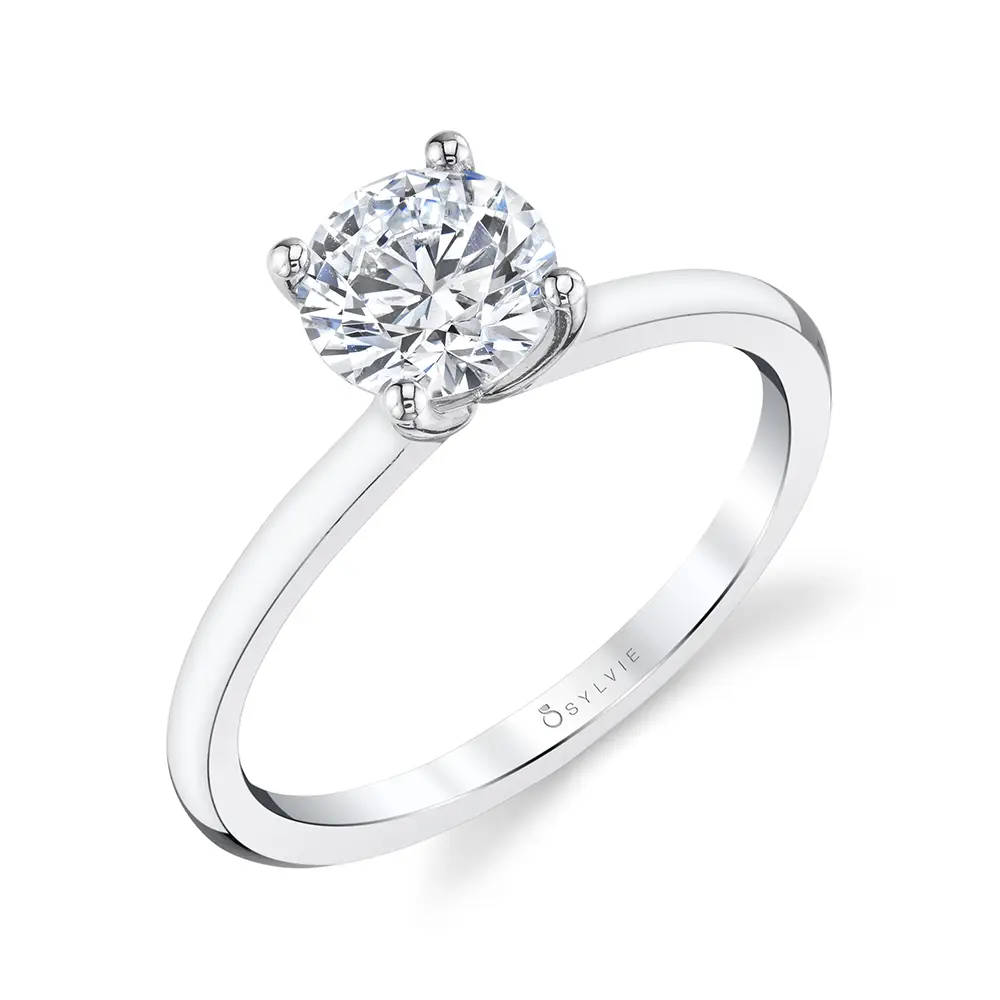 When it comes to solitaire diamond rings, the possibilities are endless. We can most certainly say that any ring with a natural solitaire diamond will stand the test of time and trends but if you're looking to spice things up, adding a hidden halo to your solitaire can definitely keep you on trend and add the perfect touch of sparkle!
_______________________________________________________________________________________________________________________________
Like these buying tips and want to see more solitaire engagement rings? Browse our full collection of solitaire ring settings by clicking here!
To receive more information on finding the perfect diamond engagement ring, subscribe to our newsletter, or find a retailer near you using the Sylvie Jewelry store locator.
Looking for fashion trends, wedding inspiration, advice, engagement rings, and more? Follow us on Facebook, Twitter, Pinterest and Instagram!