SAY HELLO AND CONGRATULATIONS TO OUR SYLVIE BRIDE & GROOM: Wendy & Bob
HOW THEY MET
Bob and I met online. He is the perfect calm to my crazy, we truly balance each other out. From the moment that we met everything just clicked and made sense, even when it has been a hard situation we support each other and find a way to get through it. We have literally been through thick and thin together, from him losing his house in a hurricane to us knowing we are going to spend the rest of our lives together. Every day together is a new adventure. He has a way of always seeing the best in me and making me laugh.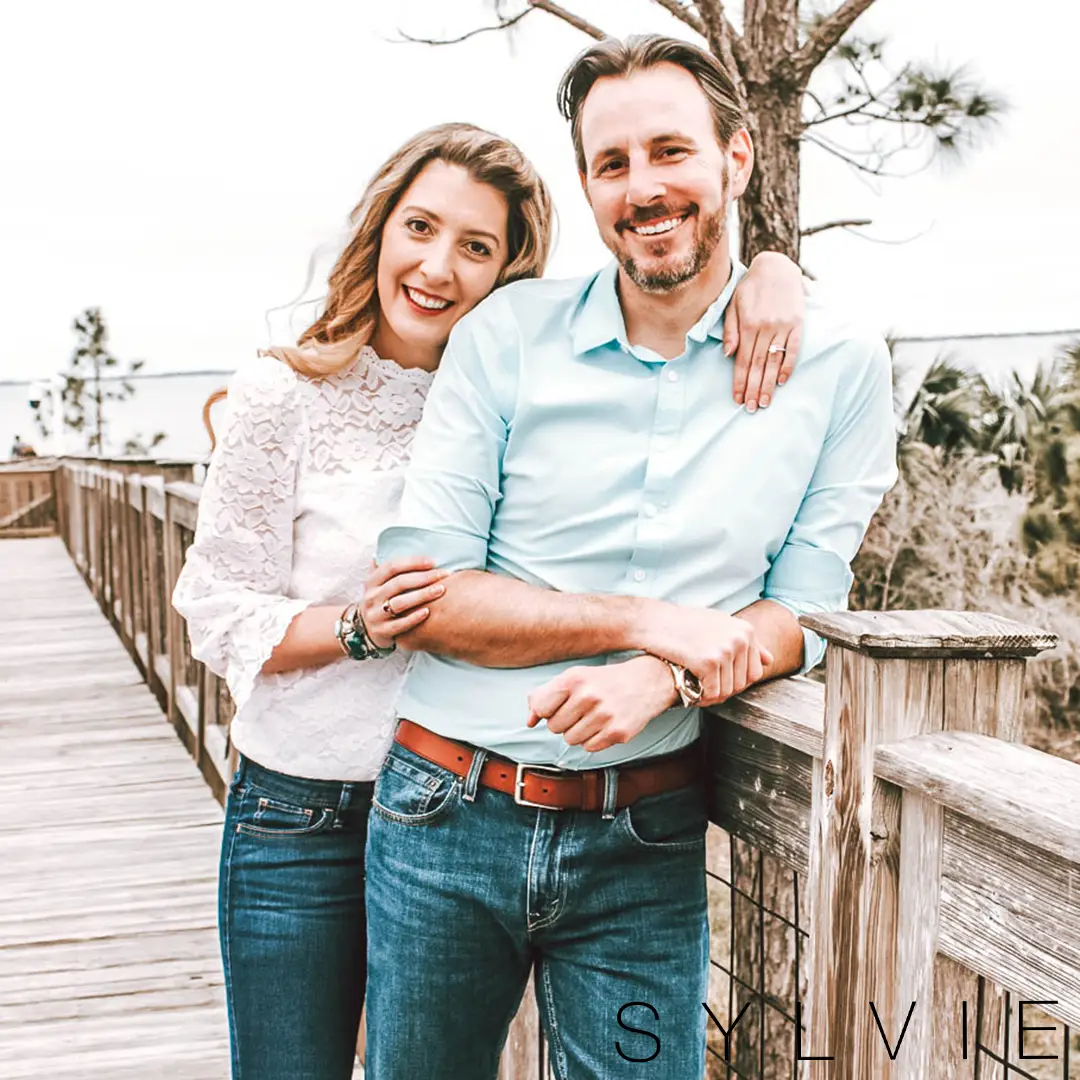 HOW DID YOU KNOW THEY WERE THE ONE?
We have basically been inseparable since the day we met. I think that when you meet the right person who complements who you are and makes you better you just know that it is right.
HOW DID HE PROPOSE?
Bob had planned to propose on a big trip that we had planned but due to covid-19 the whole country shut down and the ring was delayed, needless to say, the trip was cancelled. so three months after the original plan to propose he surprised me by recreating our first date and then proposed on the beach.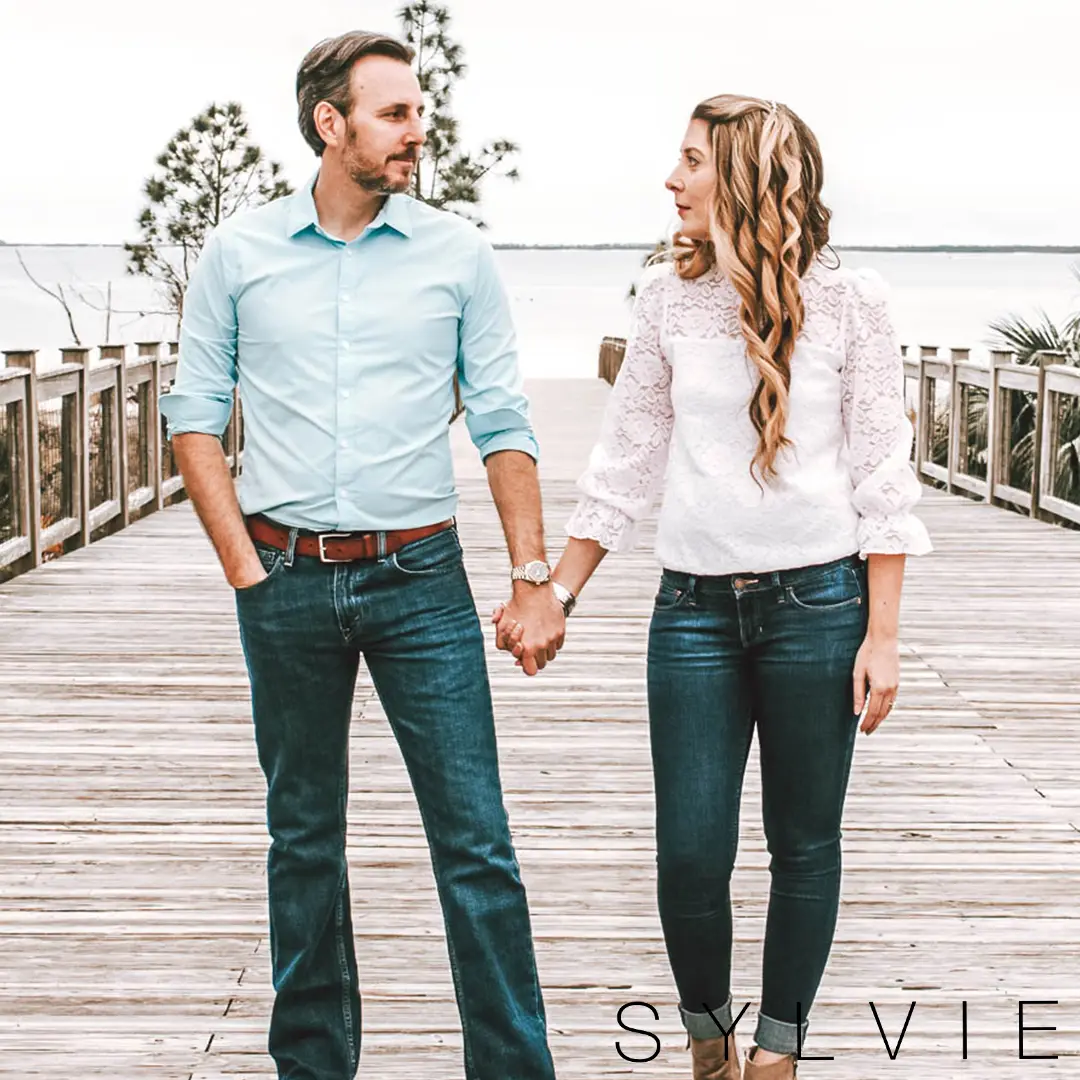 WHY DID YOU CHOOSE A SYLVIE RING?
Bob picked out the ring, I did not give him any hints. He loved the elegant thin diamond band and hidden halo, a great way to showcase the solitaire diamond while having a lot of sparkles. He loved the classic look and thought it was perfect for me and would look great on my hand! They are elegant and timeless, I'm so glad that he picked these stunning rings!
WHERE DID YOU PURCHASE YOUR SYLVIE RING?
We bought our ring at Mccaskill & Company in Destin, Florida.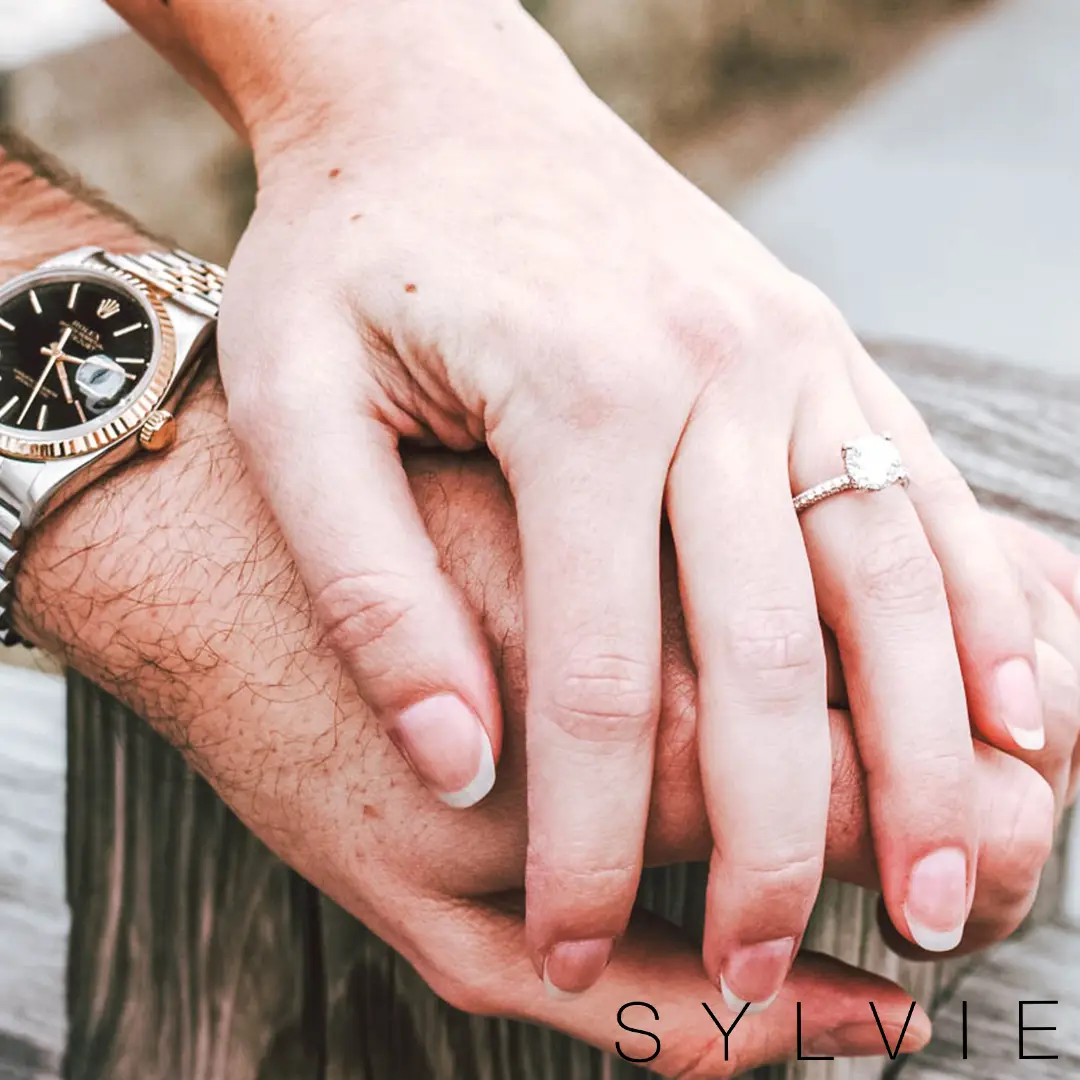 WHICH SYLVIE RING DID YOU CHOOSE?
Classic engagement ring with pave diamonds – Jayla S1633 and matching pave wedding band BS1633.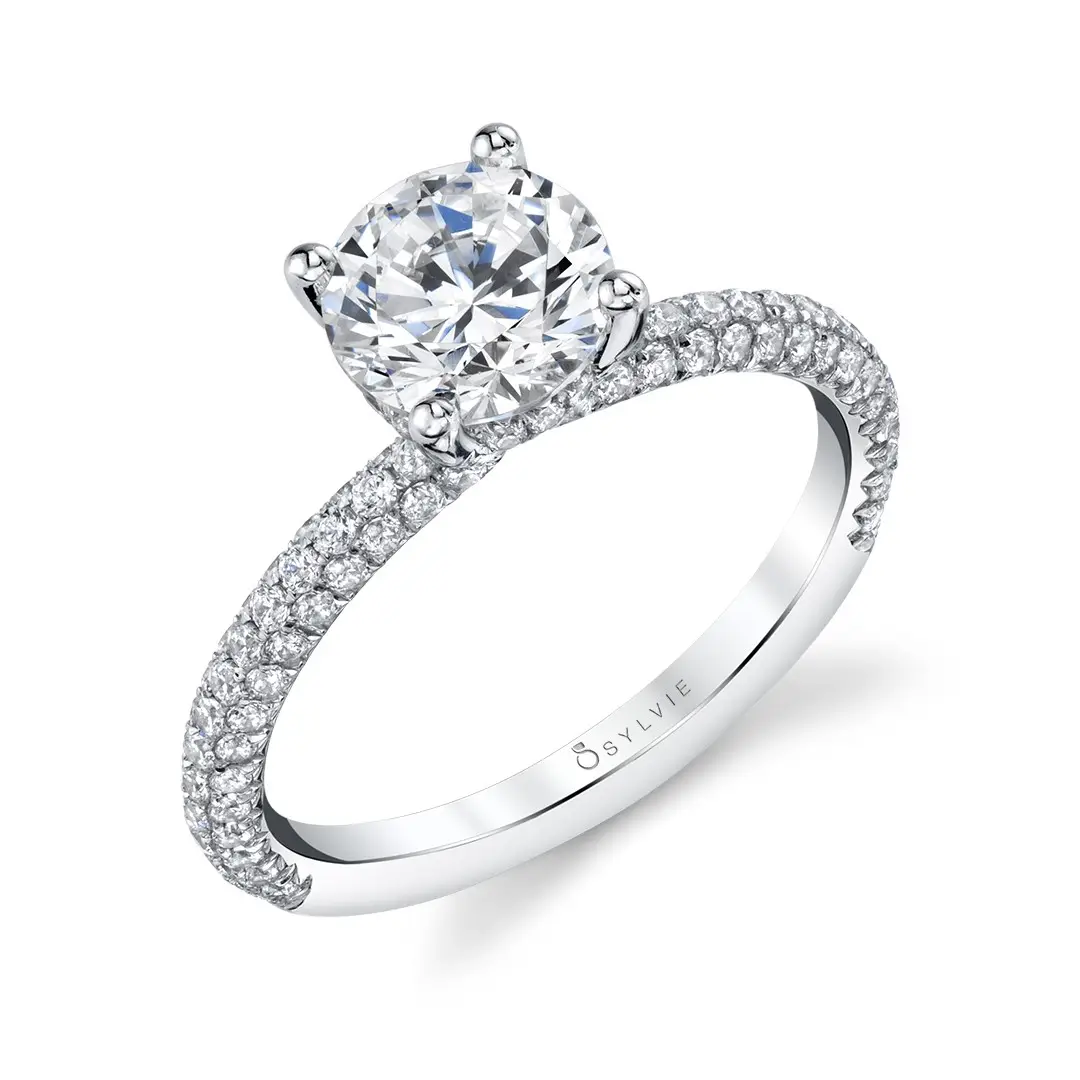 WHAT DO YOU LOVE MOST ABOUT YOUR RING?
I love that it will be a timeless piece that I can cherish forever knowing that he picked it out which makes it even more special!
AS THE GROOM, WHAT DO YOU LOVE ABOUT YOUR SYLVIE BRIDE?
I love her heart. I can trust her completely and that she has an unwavering love for me. Family is important to her. That she is silly, and that she has high standards. Even though we have been together for years she is always a curiosity to me and keeps me on my toes. She helps me be a better person.
How cute are they?
______________________________________________________
Like this vintage engagement ring style? Browse our collection of vintage oval engagement rings by clicking here!
To receive more information on finding the perfect diamond engagement ring, subscribe to our newsletter, or find a retailer near you using the Sylvie Jewelry store locator.
Looking for fashion trends, wedding inspiration, advice, engagement rings, and more? Follow us on Facebook, Twitter, Pinterest and Instagram!