The timeless pave halo, round-cut diamond over an encrusted shank has been the engagement ring choice for eons. While most people like to stick with the classics, some prefer to keep up with the trend. If you also belong to the latter camp, you would want to learn about the top engagement ring trends to pick an en-vogue ring.
To help you do that, we have rounded up the latest engagement ring styles to ensure you have all the information needed to make a well-thought-out choice in accordance with modern times.
Customization
The option to modify old styles to give them a personal touch has been a possibility for a while, but people started gravitating towards it for their engagement rings fairly recently.
At present, getting an engagement ring customized is a common practice that more and more people are adopting, and rightly so. Customization enables you to blow traces of your personality into your engagement ring.
Different Colored Gems
When people think about an engagement ring, the first thing that comes to mind is a chunky diamond sitting atop a platinum or gold band because that's been the tradition for years. However, it seems that fashion-forward individuals are breaking away from the longstanding custom and going towards unconventional picks. One such choice is replacing the timeless diamond with different stones, such as sapphire or emerald among others.
Although people had a variety of gems to choose from in the past, they didn't like to deviate from the traditional practice. But now, things have changed, and people are seeking unique design ideas to make their ring choice stand out in the lot.
A Symbol of More than Just Love
An engagement ring is a tangible representation of the love and commitment between two people, which is what people have always wanted their design choice to convey. However, now that's not the only idea couples wish to highlight with their engagement ring. That is why in modern times, individuals look for gems and ring settings that reflect the wearer's personality and the giver's thought.
If you plan to go down on one knee anytime soon, you should start looking into the meanings different stones hold to make sure you make a suitable choice.
Retro-Styled Rings
One popular trend of the present era is bringing back vintage styles and melding them with contemporary aesthetics. It is undoubtedly something new for engagement rings, but it produces exquisite articles with an unmatched charm.
If you like to blend old and modern, choosing a retro ring will be an ideal pick for you.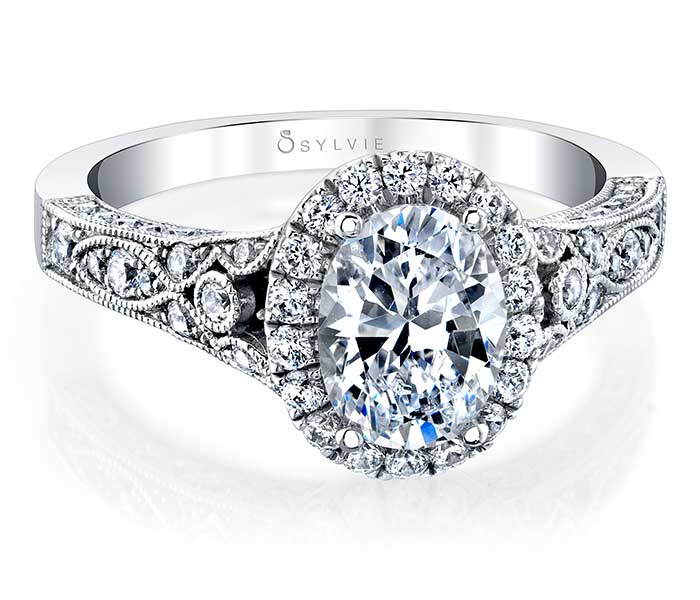 Using Heirlooms
Heirlooms are treasured items that hold too much sentimental value for the family-oriented not to incorporate in their life. But doing so with your engagement ring can be difficult because many times, an inherited piece of jewelry can be too out-of-taste for a person to use it as it is. That is why now people meld the essential elements of their family heirlooms with contemporary styles to create an exotic article.
Sustainably-Sourced Stones
With the rising awareness regarding environmental degradation, many people have changed their ways and become more conscious of their choices, including the stones they use for their engagement rings.
Now eco-conscious consumers look for gems that are sustainably sourced, particularly diamonds. For this reason, artificially produced stones have become popular and are readily available throughout the market.
Funnily enough, sometimes the buyer is not environmentally conscious, yet they ask for the source of a gem when buying an engagement ring. Why? Because that matters to their partner, which also links to the third trend-symbolizing more than just love.
Takeaway
While you don't need to abide by the trends to pick a ring for your significant other, you can surely take inspiration from the latest fashion. And hopefully, after having read this piece, you will have a better idea of how to go about choosing an engagement ring to pop the question.
---
Browse our collection of engagement rings at sylviejewelry.com!
To receive more information on finding the perfect diamond engagement ring, subscribe to our newsletter, or find a retailer near you using the Sylvie store locator.
Looking for fashion trends, wedding inspiration, advice, engagement rings and more? Follow us on Facebook, Twitter, Pinterest and Instagram!